Can you belive is July already? JULY!!!!
That means there are not even 6 months left till Christmas, and I don't know about you, but I'm still broke from 2011! Haha!
I'm here to tell you about the awesome sale at GingerScraps. July 1st - July 5th you can get Away We Go Buffet packs for only $1. Isn't that awesome news!!
Here is small a preview of what is available: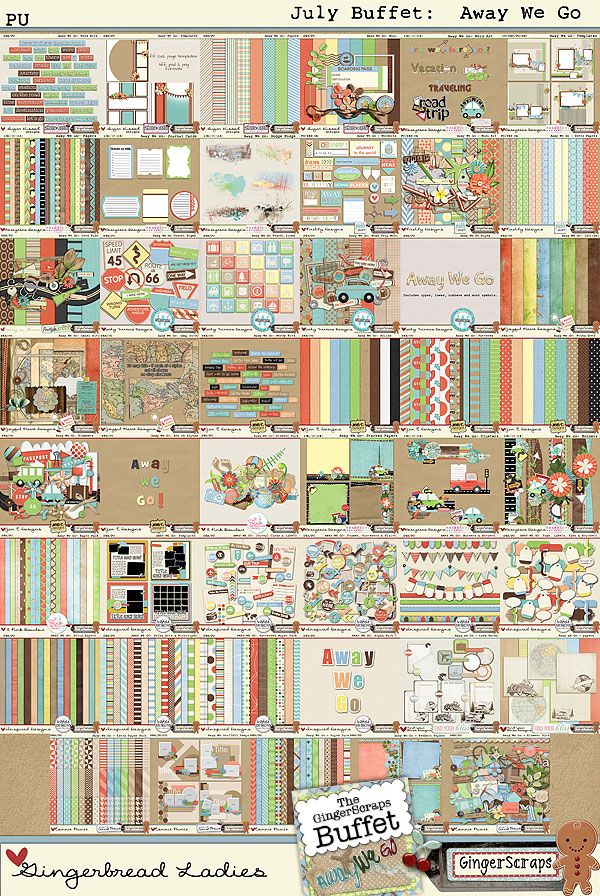 Is your jaw to the floor yet?! Those are some seriously awesome packs for only $1/each!
The entire Buffet is on SALE July 1st- July 5th over at Ginger Scraps only!
http://store.gingerscraps.net/Away-We-Go
And here are a few layouts to show what you can do with all these awesome goodies!
Don't miss out!!! 5 days only!